Crypto trading has become a popular trend in the business world as people eagerly invest in cryptocurrencies to make a profit. While some have earned millions, others have lost a lot of money due to a lack of understanding and skills in handling different situations in the crypto world. To avoid such losses, it is crucial to gain knowledge about what crypto trading is and how it operates. Trade The Games is an excellent crypto fantasy trading game to learn and practice crypto trading effectively.
Reasons why TTG can enhance your crypto trading skills
Learn Trading for Beginners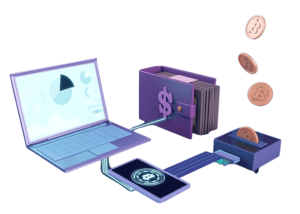 It is highly recommended for beginners not invest in real crypto trading without gaining sufficient knowledge. The world of crypto trading is full of risks and uncertainties, and a lack of knowledge can lead to significant losses. Therefore, beginners need to take cautious steps and seek advice from experts.
Trade the Games is an ideal platform for learning crypto trading, even through practice. With gaming contests, this blockchain game makes learning easy and enjoyable.
Best Crypto Trading Learning App
Learning about crypto trading can be highly beneficial, and Trade the Games has an excellent approach to developing trading skills.
Trade the Games provides a comprehensive understanding of all aspects related to crypto trading, answering any doubts or questions one may have. The platform offers various strategies that help identify risks, manage them effectively and achieve passive profits. Additionally, Trade the Games does not involve real crypto, creating a virtual environment based on real exchanges and multiple trading gaming contests.
With Trade the Games, there is no need for significant investments, fear of risk, or losing terms. One can simply play and earn profits while enhancing their trading skills through virtual crypto trading on real-time pricing.
Earn In Your Learning Phase
This play-to-earn game does not require any investment. There are certainly paid contests where you have to just pay a minimal entry fee. However, without investment also, you can start earning monetary rewards during your learning phase.
Trade the Games has been based on such a mechanism that provides rewards to its players even when they are just a novice in the field of crypto trading.
Offers You With the Environment Real Like Cryptocurrency Exchange Platform
The functionality and working mechanism of Trade the Games is similar to a crypto exchange platform. It would be helping a crypto trading learner significantly since you would be able to understand the functionality of a crypto exchange when you enter into the real world of trading.
Final Words
Trade The Games (TTG) is a top-notch blockchain game that offers an excellent play-to-earn gaming platform for users to make money. By utilizing this platform, users can broaden their knowledge and gain a better understanding of various possibilities related to cryptocurrency trading. TTG is accessible to all crypto enthusiasts who can use it to experiment with trading strategies, improve their skills, and maximize their profits.
Download this crypto fantasy trading game now and become a master in the field of crypto trading.